Top Yorkshire Seaside Resorts
Some the Best Seaside Resorts in Yorkshire
---
Think of Yorkshire and you're probably picturing the sweeping heather hills of the North York Moors National Park or traditional Dales villages below hillsides dotted with sheep. But the North and East Ridings are also home to miles of picturesque coastline, including some great seaside resorts. 
From traditional beach destinations to wild and wonderful stretches of natural beauty, there's bound to be something for everyone. Here's our run-down of some familiar and not-so-familiar favourites.
Top Pick – Scarborough
---
Presided over by its stately Grand Hotel, Scarborough still has the classic look of a traditional seaside resort. Head to the South Bay for the bright lights of the amusement arcades, an ice cream or – for more hardy souls – some local seafood. There are some keen and long-standing rivalries to the title of "best teas" and "best fish-and-chips"!
Choose a bracing 20-minute stroll or an open-top bus ride to the North Bay. This tends to be a little quieter, but also with a broad line of beach for paddling and sandcastle competitions – it's also home to Britain's largest open air theatre. Catch some late sun and great headlining jazz artists in September, or come for Books by the Beach at the very start of the season – however, the most famous festival is in the height of summer.
Yorkshire Cricket Club have played regular fixtures at their "out-ground" since the 19th century: thousands still seize a chance to see some of the stars of the White Rose county, sup a cool Yorkshire bitter, and experience a little piece of English cricket history.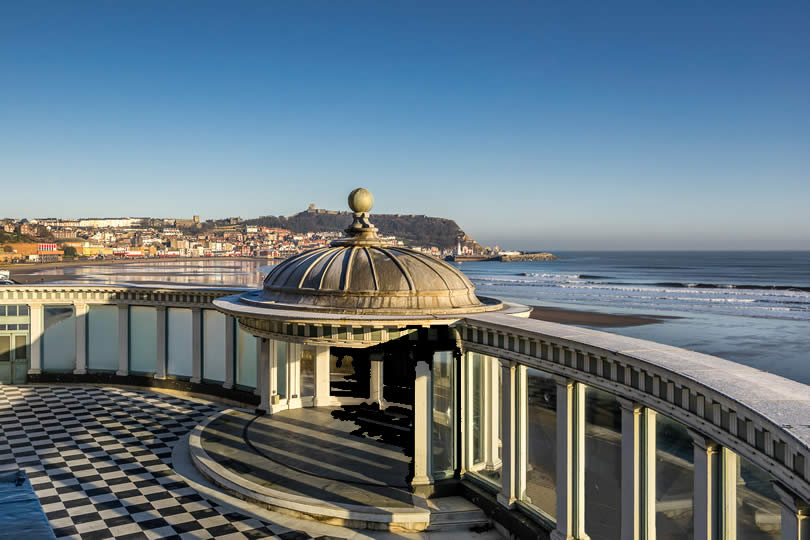 Filey
---
Generations of locals have enjoyed sunny weekends in Filey, drawn mainly by the lovely sandy beach and the staples of any seaside resort – fish and chips, a bracing promenade, and souvenir shops for all your inflatable-dinghy needs.
The nearby bird garden and farm park are useful standbys when younger visitors need a change from splashing and paddling. Local places to stay from cheap caravanning and holiday parks for those on a budget, to B&Bs and holiday flats with a striking sea view – and even, in nearby Hunmanby, rooms in the converted railway station.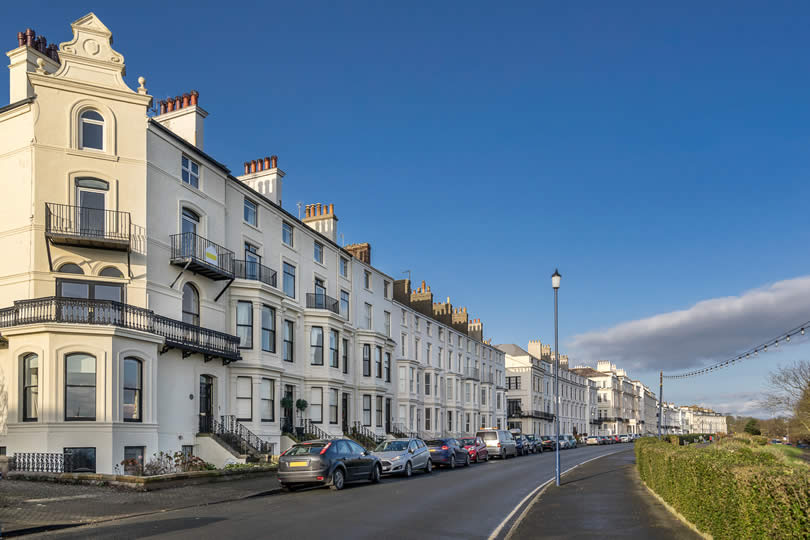 Bridlington
---
The restored 1930s Royal Hall, again open for theatre and music, is the kind of place that gained Bridlington its original reputation as a classy summer resort. This stretch of coast boasts some relatively unspoilt beaches, with more sand to the south, getting more shingly to the north.
As well as swimming, there's the option of exploring up the coast by sea-canoe – a fun if strenuous way of getting closer to nature. Its Old Town is a remarkably authentic high street which has so far resisted becoming too twee, or getting overrun with tourists or period-drama film crews: great for an hour's window shopping and exploring. 
Whitby
---
The town's big moment in world literature is its name-check in 'Dracula' – the sinister count arrives in Whitby on a dark and stormy night. There's still something brilliantly atmospheric about its ruined cliff-top abbey, and this is surely the only seaside resort with occasional Goth gatherings.
Still, friendly Whitby takes it all in its stride – it turns out that goths love seafront teashops and cosy pubs as much as the rest of us! For a small town, it packs a lot in, including a poignant lifeboat museum and sea trips in the lifeboat; Fortune's, a traditional kipper smokery; and a monument to the town's famous son, Captain Cook.
There's also a truly spectacular way to arrive or head home – from April to October, trains on the North York Moors steam railway run daily, through wild and beautiful countryside, from the market town of Pickering. Also worth knowing: the picturesque town of Staithes is nearby, with hugely atmospheric winding streets and alleys leading down to the water. It's a good option for quieter and slightly less touristy accommodation.
Saltburn
---
Saltburn-by-the-Sea may not be a familiar name to many people, but it deserves to be a lot better known. Along with stretches of smooth sand, its claims to fame include the 'cliff lift' – a Victorian funicular railway that's part powered by water, and links the top of the town to its restored pier.
The North Sea can be fierce in these parts, but that's just how the surfers like it, with many brave, wet-suited souls heading out to catch the waves.
Robin Hood's Bay
---
Not much sign of the famous archer and his merry men, but there are a few outlaws in the town's past – the coastline around the bay was once the centre of the local smuggling trade! Catch up on the local history in the Old Coastguard station, now a mini-museum, or brave the walk up to the Fishbox for a takeaway that the locals rate highly.
Nearby activities including a riding centre with escorted trails towards Ravenscar, or if it's not beach weather, head inland to try off-road driving on the famous North York Moors!
Spurn Head
---
Forget ice-creams and arcades, this is the wild side of the seaside. Remote and spectacular, Spurn's long arm of sand reaches out into the Humber, and is even cut off from the mainland at high tide!
Now managed by the Yorkshire Wildlife Trust, it's a great place to watch seabirds, try some arty landscape photography, roam wild with the kids and feel the wind in your hair. Cars aren't allowed, but you can cycle, stroll or join a 4×4 Spurn Safari!